Parents' Association
Welcome to our page. We are the Knowle Church of England Academy Parent's Association (PA). The PA are a group of parents who come together to organise events and raise funds for the school. We work hard to foster relationships and provide opportunities for all the students to attend a range of activities each year. We also organise school uniform sales and other initiatives that are helpful for the parents while at the same time, raising money for school.
We welcome input from parents, carers, staff and governors and meet several times a year to discuss ideas and plan out our activities. Please follow our Facebook page at https://www.facebook.com/knowleacademypa or get in touch by email at knowleschoolpa@gmail.com. We would love to hear from you.
The PA is a registered charity (Charity Number 516951) and has the following Trustees:
Jennie Nicholson, Chair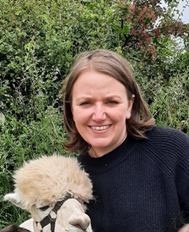 Jennie became involved in the PA in 2018 and is the current Chair having been the Vice Chair previously. She has two children at the school. Following her degree in Human Resource Management, she moved to the West Midlands and enjoyed a career in the legal sector providing strategic HR advice. She now likes to keep busy by devoting her spare time by volunteering with her chosen charities.
Sarah Griffith, Vice Chair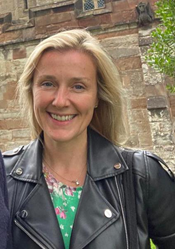 Sarah is currently our Vice Chair and was previously Treasurer. Among other initiatives, Sarah organised the "Fireworks Spectacular" over the last few years. Sarah and her husband Adrian have 3 children in the school. After a Business Management degree she worked in the fashion industry leading teams in the UK and Asia, responsible for product design, production and manufacture. Sarah is a keen walker and can be spotted most days enjoying walks around Knowle and Dorridge. Moving to Knowle 10 years ago she is passionate about making a positive impact on the school and local community.
Emma Ashworth, Treasurer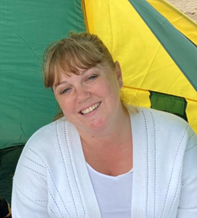 Emma became involved with the PA as she wanted to support the school so that it could continue to offer our children as many opportunities as possible. She now holds the treasurer role. She has 2 children in school, who thankfully are very patient when Mummy is "doing something for the PA!".
She has an education background and knows first-hand how tricky it can be juggling school budgets and therefore just how valuable the funds raised by the PA can be. Please say Hi to her if you see her around school or at the PA events!
Juliette Gaunt, Secretary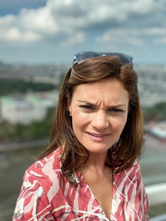 Jules is our Secretary and has 2 children in the school. Jules grew up in Knowle, leaving to go to University before making her way back. She now works full time in higher education, alongside raising her 2 children.